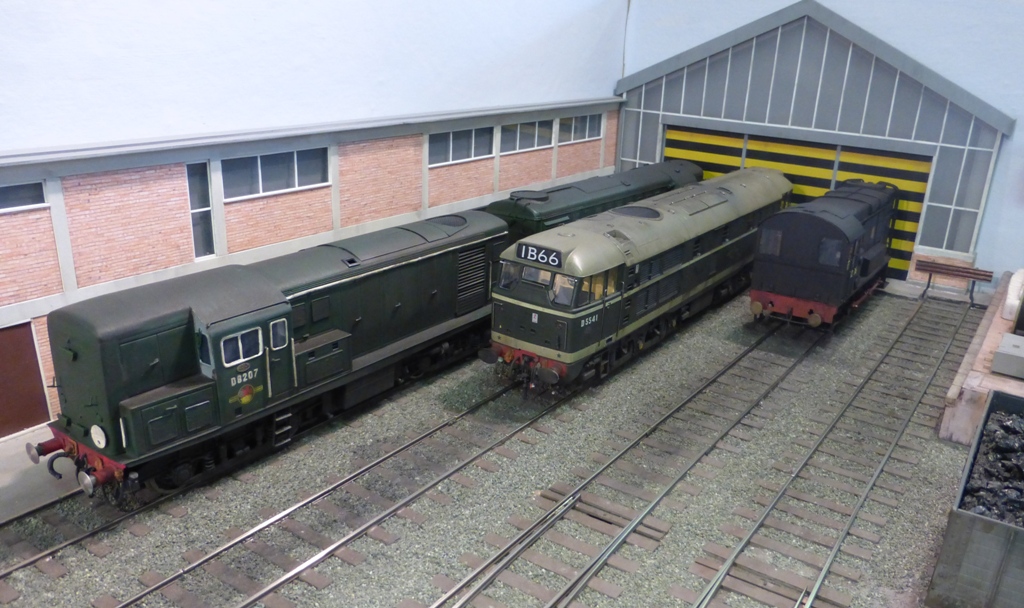 Somerset Lane is a play on Devons Road, in Bow, east London – the first British Railways depot to be built for solely diesel traction. The period chosen for the layout was late 1950s and early 1960s and the stock of early BR diesel shunting and main line locomotives reflects what would have been found in east London at that time. The stock is a mixture of kit built and off the shelf items with some modification as required.
The layout was produced to see what operations could be performed in a small space in terms of an O Gauge layout. Despite the layout only being just under 9ft long, the aim is to always have something moving to maintain both operator and viewers' interest. There is a small yard in front of the motive power shed to allow shunting with goods shed and loading docks.
Somerset Lane was produced by five members of the Sodbury Vale Model Railway Club and it was built over a two year period. There is a thread on RMweb.co.uk that details the construction.
Exhibition details:
Contact:                               Steve Douglas (SVMRC Club Secretary)      
E-mail: sodburyvalemrc@gmail.com
Layout size: 9ft x 2ft
Layout operated from rear so please allow sufficient space behind layout
Power required: 1x 13Amp
No of operators: 4
Insurance value: £4,000